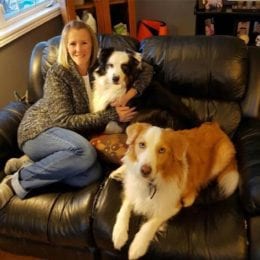 I found this course to be so enlightening!  It opened up my eyes to so much!  It solidified my feelings that my holistic lifestyle goals were exactly what I believe in.  Realizing that every aspect of what we do, say and fuel our body with is either helping us or hindering us.
I am super excited to have graduated Tier 1 and am beyond proud to be CHNC.
Melissa Weatherall
My name is Betty, I live in Whitehorse Yukon. I have finished The Holistic Nutrition Coach program.
I was very nervous about studying as I am 65 and it's been a long time since I've studied. The courses were laid out very well and the staff at student services were very helpful and responded promptly.
I would encourage you to take this training to increase your nutrition knowledge for you and family or to make a business. They also offer a business plan which is very helpful. I am very happy and excited to begin my life as a Nutrition coach. I plan to take mores courses through the NutraPhoria School of Holistic Nutrition to become a Holistic Nutritionist.
Betty – Whitehorse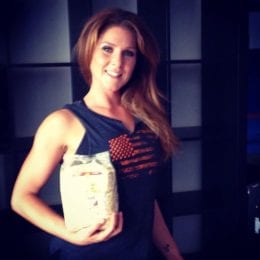 I decided to go through NutraPhoria School of Holistic Nutrition based on recommendation. I wanted a program where I could work at my own pace in order to complete the program in under a year. Through hard work and dedication it is possible to complete anything at your own pace. I had so many questions and at any point when I called I spoke to Lynnel. She was awesome, every questions I had she had an answer to. As I was unsure which direction I wanted to go through (Sports or Holistic) she helped me decide based on my Business's needs.
As someone who is involved in eating clean and healthy on a regular basis, I knew teaching others how to do was my passion. In a world that is so fast and so quick we sometimes forget the importance of nutrition. It is our jobs as educators to help others understand the importance. I am about half way through the program and I am loving it. The way the program is set up makes it easy to learn, read and complete the quiz's. It's important when working on any distance course to set a pace for yourself as well a deadline of competition.
The information and help offered through the student services website is fantastic. Very well thought out and easy to access. I would highly recommend this program for anyone who is in the Health and Fitness industry or who is looking into nutritional coaching.
Liz Naccarato
"I highly recommend this program to anyone who wants a career in nutrition and health coaching. I enrolled in this program AFTER taking another health coach program because I was left feeling like I was majorly lacking nutrition education. All I can say is I wish I found this program first, but either way, I am just happy I found it! Stop here, it is so worth it!"
Remy J, RN – Oklahoma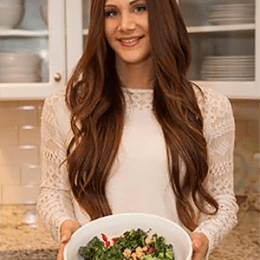 My name is Andrea Saliba and I am a Nutraphoria graduate.  As a busy Mom of 3 children, I appreciated the fact that I was able to study Holistic Nutrition from the comfort of my very own home. Anytime I needed assistance, the staff were right there to help me and explain anything I needed help with.
I feel fortunate to have found such a flexible and very educational online program.
Within 1 year, I had completed the course and am currently assisting clients towards leading a healthier lifestyle through proper diet and exercise.
I absolutely love being a Nutrition Coach and am constantly learning. I plan to return to NutraPhoria to complete 6 more months towards becoming a Nutritionist. I can't wait!
Find me on Instagram and all my healthy nourishing recipes on my website.
Andrea Saliba – Vancouver
As a mom of 4, who works part time, I need something well structured, organized and user friendly.   This is an amazing school that gives me just that.   I transferred from another Canadian school mid program because I was so unhappy with their lack of support and how the program was organized.   I wish I found this one first because it is so well put together with an easy flow.    I am 3/4 of the way through right now &  student support has been impressive, and I feel like I am part of a community here.   Thanks for such a great experience.   
Melissa 
Melissa – New Brunswick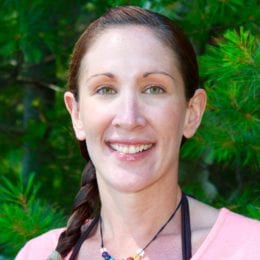 I have had the pleasure over the last 6 months to have taken the Nutrition Health Coaching course here at NutraPhoria. After 12 years working as an RN and helping people deal with their health issues, I began to realize how important nutrition is in all aspects of a persons individual health and wellness. The more I researched, the more I knew I had to find a course that would support my new found passion of nutrition coupled with a healthy lifestyle and NutraPhoria has been a perfect fit.
The course is not only affordable, but allowed me to work at my own pace to complete the course to fit my schedule. Having 2 small children, and working full time, I was able to study and write my tests and exam based on my timelines, which was very important to me.
The content gave me a great base of knowledge that allows me to feel comfortable and confident when having to deal with clients (or in my case, patients).
The support given by NutraPhoria is also tremendous. Kayla has been extremely helpful and timely when it came to responding to any of my questions via email.
Now that I have completed the course, I feel fully equipped to start my own business, and help educate others on proper nutrition and lifestyle choices. Thank you NutraPhoria for letting me follow my passion and giving me the tools to make my dreams come true. 🙂
Jessilyn McCash RN, RYT, HNC
This training is worth way more than I paid.  As a physician, I received very little nutrition specific training in school.   It is critical to my practice to incorporate an integrative approach to healing – it's quite remarkable the difference this makes in patient outcomes.   This is a worthwhile program for all medical professionals.
Sarah – New York